Guest Services Directory
Dear Guest, 
On behalf of the entire staff and management, we want to welcome you to The Oceanfront Inn. We want you to know that your satisfaction is our number one priority. 
For your convenience, we have provided this directory to best acquaint you with our hotel amenities and the surrounding community to make your visit with us a most memorable one. If you're interested in learning more about us, please visit here. 
While you're here, we want you to enjoy yourself and consider this your oceanfront home. Whatever you need, whenever you need it, we'll do our best to make sure you are comfortable. 
Have a pleasant stay and thank you for choosing The Oceanfront Inn. 
Your Oceanfront Inn Team
Guest Services
Forget Something: It's a symptom of travel. For your convenience, the Front Desk has an assortment of personal items like razors, toothbrushes, toothpaste, etc., at no additional charge. All items are provided while supplies last. For additional items, ask the Front Desk for directions to the nearest grocery or convenience store.
Check-In: We're excited to have you with us. Check-In time is at 4:00pm
Check-Out: Although we hate to see you go, check out time is 11:00am. We hope you will come back soon.
Group Sales: Planning a future group gathering or event? Ask for our Sales Department or visit our website's Groups and Meetings Page to request a proposal.
Smoking Policy: We are 100% smoke free. Smoking is prohibited in all areas of the hotel including guestrooms, balconies, bathrooms, hallways, elevators, lobby, pool area and restaurant. We want all our guests to enjoy smoke free rooms. A $250 recovery fee will be charged to those who do not comply.
Green Certification: In our commitment to conserve our natural resources, we are proud to be a member of the Virginia Green Program. Please refer to our Green page for our best practices.
Hair Dryer: Leave yours at home? For your convenience, hair dryers are located in the closet area of your room.
Housekeeping Services: Our staff is here to help you feel right at home. Housekeeping services are limited, but please do not hesitate to ask if we can make your stay more comfortable.
Laundry/Dry Cleaning: A laundromat and dry cleaners are located nearby. Please ask the Front Desk if directions are needed.
Iron/Ironing Board: Stay wrinkle-free when you are on the road. An iron and ironing board are located in the closet area of your room.
Ice and Vending Machines: The ice and drink vending machines are located on odd numbered floors and the 6th floor. Snack machine is located on the first floor.
Internet Access: Complimentary high speed internet access is available in your room and throughout the hotel. Please refer to your check in packet for the Wi-Fi Password or dial 0 and ask the Front Desk. You may also contact our provider for additional assistance at 1-866-406-7928
Key Cards: Should you lose your key card, please notify the Front Desk immediately so that your lock may be re-coded. Please return your key card to the Front Desk upon check-out.
Local Emergency Numbers:
| | |
| --- | --- |
| Emergency: | 911 |
| Virginia Beach General Hospital: | (757) 395-8000 |
| Patient First: | (757) 721-0512 |
Lost and Found: Please contact the Front Desk for any items that you have lost or found.
Mail/Packages/Faxes: We will leave your message light on your room phone when you receive mail, packages or faxes during your stay with us. The item(s) will be held at the Front Desk for pickup. Outgoing mail may be left at the Front Desk for postal pickup.
Shopping: From resort souvenir shops to boutiques, galleries, and department stores, you will find it here. Do not hesitate to ask the Front Desk for assistance.
Telephone Information:
| | |
| --- | --- |
| The Oceanfront Inn Phone: | (757)422-0445 |
| The Oceanfront Inn Fax: | (757) 491-6276 |
| Room to Room: | Dial Room Number |
| Local Call  | Dial 9 + number |
| Long Distance* | Dial 9 + 1 + area code + number |
*Please be aware that these are billed at 'operator assisted' rate.
Towels: Need extra towels? Contact the Front Desk.
Visitor Center Information: Need more local assistance? Plan a stop at the visitor center located at 2100 Parks Avenue or call directly at (757) 437- 4882.
Voicemail: Hotel voicemail captures important messages while you're out. Dial 300 and follow the instructions.
Wake Up Calls: Set your own wake up call by dialing the Front Desk or use the alarm clock provided for you.
Newspaper: Want to catch up on the news? A complimentary local newspaper is available while supplies last.
Parking: 1 parking space per guest room will be provided complimentary as space is available either in the main front parking lot or in The Oceanfront Inn's parking garage across the street. Additional vehicles will incur additional daily charges: March – October $20 per additional vehicle; November – February $10 per additional vehicle. All rates are daily and subject to applicable taxes. Parking rates are based on standard size vehicles. If your vehicle occupies more than one space, additional rates will apply.
Pool: Take a relaxing dip in our indoor pool. Pool hours are 9:00am – 10:00pm. The pool is closed on a rotating schedule for cleaning and sanitizing throughout open hours, please refer to pool entrance for updated cleaning schedule. Only hotel guests are permitted use of the pool and all children under 12 years must be accompanied by an adult. Rules and regulations are posted for your safety. A shower for rinsing is available. Please shower before entering the pool. (No Lifeguard on Duty.)
Refrigerator: For your convenience a refrigerator is provided. You will need to turn on the dial located inside.
Rollaways: Need extra bed space? Rollaways are available for a daily charge based on the first available basis. Please contact the Front Desk.
Safe Deposit Boxes: Safe deposit boxes are available at no charge at the Front Desk for your convenience, based on a first-come-first-serve basis.
Banking Services: For your convenience, an ATM machine is located in the lobby.
Beach Access:  Prime access to our three-mile boardwalk and wide sandy beach is only a few steps away. Use our guest key access rear hotel entrance to enjoy the scenery on the beach, boardwalk and bike trail. Lifeguards are on duty from mid-May through mid-September, 9:30am – dusk. Lifeguards can also help with beach umbrella and chair rentals. Public restrooms are located adjacent to the hotel at 30th Street.
Cribs: Baby on board? Cribs are available at no charge and may be obtained by contacting the Front Desk. Cribs are based on availability and are a first-come-first-serve basis.
Fitness: Want to keep your exercise routine while away from home? As a benefit for being our guest, we offer complimentary fitness privileges at our local gym. Please see the Front Desk for your pass and directions.
Hotel Regulations
Thank you for choosing The Oceanfront Inn for your travel needs. As part of our continuing commitment to provide all our guests with an enjoyable and pleasant atmosphere, we ask everyone to please observe the following regulations and guidelines.
Registration indicates an agreement to comply with hotel regulations
All occupants of guest rooms must be registered. Ask about our wristbands for children for easy and convenient identification during your stay.
Identification (Photo ID) is required at registration.
Hotel facilities are for the use of registered guests only. These include such areas as swimming pools, vending rooms, restrooms, parking lots and garages.
Rooms may not be used for parties.
It is unlawful to register in any name other than your true name.
Guests are financially responsible for any damages that occur in a Hotel room during their stay.
Tamping with fire safety equipment and safety devices will result in eviction and lead to fines and/or imprisonment.
Parking is limited to one space per room.
Noise levels are to be kept to a reasonable volume. Included are radios, televisions, and conversations.
Guests are to be mindful of hotel quiet hours from 10pm – 8am daily.
Guests are reminded that it is against city ordinance to throw objects or feed the seagulls from the balcony. Laser pointers are also restricted by the city ordinance and the use of the pointer is subject to fine and/or imprisonment.
Conduct deemed disrupted or offensive by the management can and will result in eviction.
Please keep children clear of opening doors; do not leave children unattended on the balcony.
Please Do Not Feed the Seagulls from the Balcony!
It is unsanitary and against the law to throw objects from the balcony of your room.
Use Extreme Caution When Opening the Balcony Door.
Make sure the front door of the room is SHUT before opening the balcony door. A 'wind tunnel effect' can result and cause the doors to SLAM.
Resort Area Regulations
Thank you for choosing The Oceanfront Inn for your travel needs. As part of our continuing commitment to provide all our guests with an enjoyable and pleasant atmosphere, we ask everyone to please observe the following regulations and guidelines.
To ensure your safety and the safety of others, the following is a summary of activities that have restrictions. For further detailed information, contact the city attorney's Office at (757) 427 – 4531. Also, unless otherwise stated, the "season" is from 6PM the Friday before Memorial Day through 6pm on Labor Day.
Alcohol: You must be at least 21 years of age to consume, possess or buy alcohol. You may not carry open or unsealed alcohol in public spaces or in vehicles.
Bicycles: Cyclists must follow the same rules of the road as automobile drivers, keeping to the right and obeying all traffic laws. Bicycles are not allowed in the center lanes or turn lanes, or in the center of the street between lanes. Bicycles are not to be ridden on the sidewalks and must stay within the marked bicycle path adjacent to the boardwalk.
Cruising: Vehicles are prohibited from passing the same point on Atlantic Avenue, between and including Rudee Inlet Loop and 31st Street, twice in a three-hour period. The restriction is from 2pm to 2am daily from April 15 – September 30.
Curfew: Juveniles 18 years and under are prohibited from public places between the hours of 11pm and 5am, unless accompanied by a parent or guardian. Exceptions are made for emergencies, and juveniles are allowed to drive to and from work with written permission from a parent/guardian.
Music: Portable stereos must be kept at a reasonable volume to avoid disturbing others.
Parking: To ensure access to parking and allow for safe passage of emergency vehicles, parking regulations are strictly enforced. Please obey parking signs. Metered parking strictly enforced May 1 through October 1.
Playing Ball, Using Frisbees, Etc…: Balls and Frisbees are prohibited on the sand beach, the boardwalk and the grassy areas west of the boardwalk to the property lines from Camp Pendleton on the south to 42nd Street on the north from 10am to 4pm weekdays and 10am – 6pm on weekends and holidays, from 6pm on the Friday before Memorial Day through 6pm on Labor Day, Courtesy volleyball nets are available on a first come first serve basis at 25th, 30th and 40th streets.
Roller Skates/Rollerblades and Skateboards: These cannot be used on the grassy area next to the public boardwalk or on bicycle paths, oceanfront parks and plazas, public restrooms and sidewalks, along and east of Pacific Avenue from Rudee Inlet to 42nd Street from 6pm on the Friday prior to Memorial Day to 6PM on Labor Day. Only roller skates and roller blades can be used on the boardwalk as long as it does not interfere with or endanger pedestrians.
Surfing: Locations and times vary. For information on a specific surfing area, call (757) 428 – 9133.
Videotaping: Without permission is not allowed.
Wearing Revealing Attire: As well as engaging in sexually explicit behavior should be refrained from in public.
The Following is a Summary of Activities that are Prohibited: Public profanity and drunkenness, disorderly conduct in public areas; sleeping on the beach, benches or automobiles. 8pm – 8am; Boarding or alighting from moving vehicles; riding on the portion of a vehicle not intended for passengers littering, urinating in public, and excessive noise; use of unauthorized vehicles on beach, boardwalk and adjacent areas.
Safety Tips
Thank you for choosing The Oceanfront Inn for your travel needs. As part of our continuing commitment to provide all our guests with an enjoyable and pleasant atmosphere, we ask everyone to please observe the following regulations and guidelines. Your safety and security of your personal property are of the utmost concern to us. We urge you to take advantage of the following suggestions:
Fire:
If a fire ignites in your room:
Secure an outside telephone line and dial 911
To Reach a front desk associate immediately, dial 0
If the fire alarm sounds, exit the building immediately
Do not use elevators
Before leaving your room, feel the door to determine its temperature. If the door is not hot, open it slightly to determine whether or not there is a clear path to the nearest evacuation stairwell. Stay low to the floor, close the door and take your room key with you.
If the door is hot and heavy, seal the door with wet towels, secure an outside line and then dial 911
Medical: For medical emergencies, secure and outside telephone and then dial 911. To reach a staff member immediately, dial 0.
American Hotel and Motel Association SafetyTips:
Don't answer the door in the hotel or motel room without verifying who it is. If a person claims to be an employee, call the Front Desk and ask if someone from their staff is supposed to have access to your room and for what purpose.
When returning to your hotel or motel late in the evening, use the main entrance of the hotel. Be observant and look around before entering parking lots.
Close the door securely whenever you are in your room and use all the locking devices provided.
Don't needlessly display guest room keys in public or carelessly leave them on restaurant tables, at the swimming pool, or other places where they can be easily stolen.
Don't draw attention to yourself by displaying large amounts of cash or expensive jewelry.
Don't invite strangers to your room.
Place all valuables in the hot
Virginia Green Certifications
The Oceanfront Inn is proud to be a participating Virginia Green Lodging member. In our commitment to minimize our impact on the environment and conserve our natural resources, we utilize the following practices in our business:
Optional Linen Service: In our effort to conserve energy and water, we offer our guests the option to choose or not to choose to have the sheets and towels refreshed daily. If your choice is not to refresh linen daily, please mark your card provided in the room.
Recycling: We provide the opportunity to recycle when disposing of items in collection bins situated in guest rooms, guest hallways and staff offices. Please dispose of acceptable items only as follows: cardboard, newspapers, office paper, magazines, catalogs, old forms/files, aluminum cans, foil/pie tins, steel/tin cans, plastic bottles (water, soda, juice and milk), glass bottles and jars (brown, clear and green). Unacceptable items are as follows: adhesives, paper plates and towels, coffee filters, plastics (other than bottles), napkins. Styrofoam, paper cups, tissue paper, food, containers and trash. Bins are collected by our maintenance staff regularly and deposited into our TCF recycling dumpster. TFC empties the dumpster on a regular basis.
Water Conservation: We have installed water-saving showerheads and toilets. To assist our staff with leak detection, please report any leaks and be sure to turn off faucets completely after use.
Energy Conservation: We use LED Exit signs, and efficient heating and cooling.
Green Events: Recycling collection bins can be made available for any scheduled event. Partnerships have been formed with other green businesses in our area in order to bring green events and packages.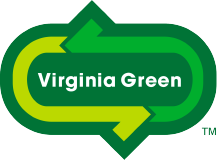 Our Partners
We have formed partnerships with these businesses and many others in our area to bring special discounts and offers to you as our guest. Your consideration to patronize our partners is appreciated as a way to thank them for providing our guests special benefits. Please visit our "Partners" section and our "About us" page for our growing list of partners.
Religious Services
| | |
| --- | --- |
| First Baptist Church: | 757 – 428 -6586 |
| First Presbyterian Church: | 757-428-6332 |
| Friends Meeting (Quaker): | 757-428-9515 |
| Galilee Episcopal Church: | 757 -428-3573 |
| Lutheran Church of the Good Shepherd: | 757-428-4052 |
| St. Nicholas Greek Orthodox Church: | 757-422-5600 |
| Star of the Sea Catholic Church: | 757-428-8547 |
| Temple Emanual: | 757-428-2591 |
| Virginia Beach Community Chapel: | 757-428-1881 |
| Virginia Beach United Methodist Church: | 757-428-7727 |
| All Saints Episcopal Church: | 757-481-0577 |
| Francis Asbury United Methodist Church: | 757-481-5016 |
| Sandbridge Community Chapel: | 757-721-3105 |
| Saint John the Apostle Catholic Church: | 757-426-2180 |
| Lynnhaven Colony Congregational Church: | 757-481-7674 |