Memorial Day at the Beach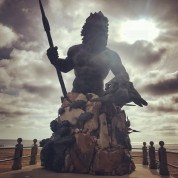 Memorial Day. Beaches, BBQs, Family, Friends– but of course the backbone of our country, our service men and women! A weekend to remember and honor those who served our country.
Living in Virginia Beach, you're reminded on a daily basis of the military influence. Home of the largest Naval Base, you can't leave your house, (or part of your home) without being reminded of our Military. It's so important to remember and honor those who support and defend our livelihood, family and friends not just on this weekend but on a daily basis.
Take time this weekend to reflect and remember those who make this life possible. A special thank you from us at The Oceanfront Inn, Virginia Beach!