Winter Wildlife Excursion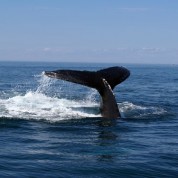 Experience an adventurous ocean excursion searching for whales and learn more about the marine environment at the Virginia Aquarium.
Add-on activities and special discounted tickets
Ask about special discounts and offers on the following:
Coastal Food Tour (Boardwalk Food Tour)
Military Aviation Museum
Motorworld
Virginia Museum of Contemporary Art
Ask about Live the Life Adventures in Virginia Beach!
Offer subject to change based on availability and dates selected. Black-out dates may apply. Other restrictions may apply. For additional itinerary planning assistance contact your local professional tour operator or we can provide referrals and further assistance through a local professional receptive operator.
800.548.3879
sales@OceanfrontInn.com