Posts by A Sandy Summertime Dreamer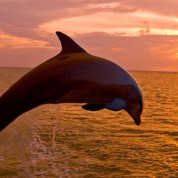 Hustling. The oceanfront moves like little ants on a hive. Labor Day Weekend. Laughter fills the air, little kids and families swirl around in the waves and enjoy their last week of summer vacation. Swimmies are inflated, the dolphins still play in the surf and the umbrellas float down the beach. The air is hot, but yet there is a crisp and fresh taste about it. Fall is on the way. Watching overtop my balcony rail, the sun slipping behind the hotel roof. I wonder how many people will go to...
Read More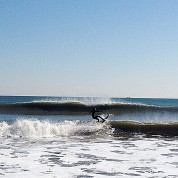 Watching the surf crash along the shore, dolphins playing past the break and the fearless surfers who ride the waves are just one in a typical Virginia Beach day along the oceanfront. But what is so typical about all that? Who is so lucky to see the beauty of the ocean rolling along the shoreline? Let me tell you, at Virginia Beach sometimes you have to take a step back to smell the- eh seashells…? As I watch the surfers ride the waves I can see their passion, their love for the ocean....
Read More